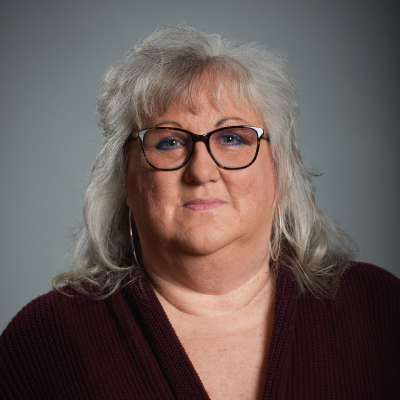 Customer Service Representative
I was born and raised in Lancaster. Lived in Los Angeles for 7 yrs. Came back to Lancaster having learned I don't like living in big cities, but they are sure fun to visit. I had been in the printing industry for 36 years and am now embarking on a new venture in the Promotional Products Industry. I look forward to learning from everyone here at Apex.
What is your favorite food?
I think it's a tie between Italian food, and a great steak.
What is your favorite book?
I Know Why the Caged Bird Sings by Maya Angelou
What do you enjoy doing when you aren't working?
Antiquing with my parents, when they are in town, doing things with my 2 brothers, and trying new restaurants with my friends.
What is the place you would most like to travel to?
Italy
What is your favorite drink?
Ice spring water, preferably with lemons or limes in it.
What is your favorite thing about working at Apex?
Having always been an employee at a large company, I'm really enjoying the more relaxed atmosphere, the willingness of others to share their knowledge, and the team dynamic.
What is your favorite sports team?
I don't really have a favorite sports team, but I love to watch volleyball….women's, men's, beach