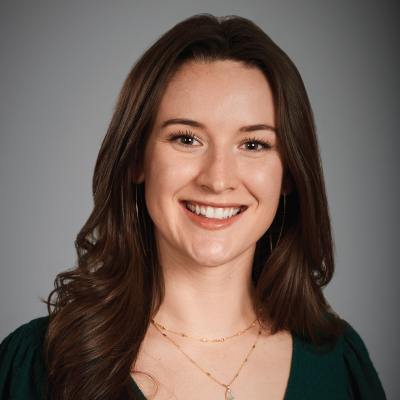 E-Commerce Specialist
I was born and raised in Lancaster County and earned my bachelor's degree from Pennsylvania State University where I studied Community, Environment and Development. Although this is my first position in the promotional products industry, I have a background in ecommerce program management.
What is your favorite food?
It's hard to choose a favorite, but I do enjoy an everything bagel with two eggs cooked in lots of butter with extra sharp cheddar cheese and ketchup.
What is your favorite book?
The Woman in the Window by A.J. Finn
What do you enjoy doing when you aren't working?
Exploring nature with my dog, watching movies, working out, cooking, reading, going out on the town with friends, and seeking out new experiences (currently, I am learning wheel pottery).
What is the place you would most like to travel to?
The Apulia region of Italy- this is where my grandfather's family emigrated from in the early twentieth century.
What is your favorite drink?
Nitro cold brew in the morning or wine in the evening!
What is your favorite thing about working at Apex?
I love that we are in the business of gifting. We help deliver a fun and memorable product that makes people happy and fills the world with more joy! Plus, the Apex team is supportive, kind, and dynamic.
What is your favorite sports team?
Lebanon Valley Women's Soccer