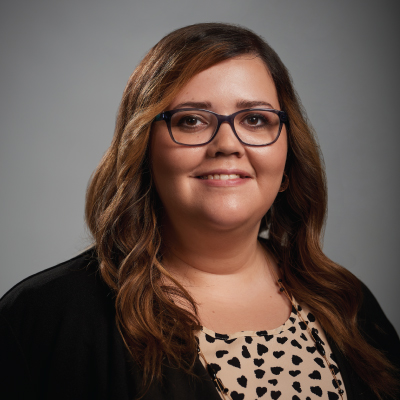 Customer Service Representative
I just started working in the industry. I spent the last decade in the Retail and Restaurant Management business. I now enjoy my work/life balance that I have here with Apex, no more nights, weekends, and holidays (YAY!). I am married to my husband Zach. I have a daughter, Kylee, from a previous marriage and my husband and I have boy girl twins their names are Rowan and Penelope. I am a huge fan of FRIENDS and Hocus Pocus!  Fall is my absolute favorite time of the year!
What is your favorite food?
Puerto Rican and Italian food
What is your favorite book?
My favorite genre is thriller. My favorite author is Lisa Jewell, I enjoy all her novels.
What do you enjoy doing when you aren't working?
I enjoy spending time with my husband and three kids. I enjoy "cheffing it up" in the kitchen, traveling and reading.
What is the place you would most like to travel to?
I would really love to visit Italy and Ireland.
What is your favorite drink?
I enjoy wine, Angry Orchard or a nice cold beer. You also can't go wrong with a margarita, especially at the beach!
What is your favorite thing about working at Apex?
I love the culture! The people are amazing and down to earth. It's like nothing I've experienced before.
What is your favorite sports team?
E-A-G-L-E-S   EAGLES!!!