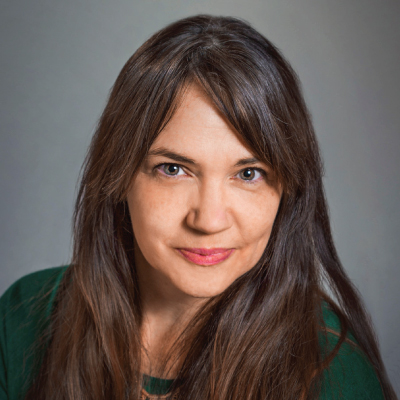 Graphic Artist
I have been a Graphic Artist since my first job in 1997 for Black & Decker after going to art school in York, PA for Commercial/Graphic Art. Before art school, I became a Licensed Practical Nurse in my senior year of high school. I have been married for 13 years to my Massage Therapist husband, Dave. I have a son, Matt, from a previous marriage, who is 25 and just received his Bachelor's degree in Graphic Design. We have two dogs, Sasha and Porter, and two cats, Thomas and Olive.
What is your favorite food?
Tom Kha Veggie Soup
What is your favorite book?
I have a lot of favorites, but one that stands out for me is "A Walk in the Woods" by Bill Bryson.
What do you enjoy doing when you aren't working?
I enjoy taking photos in my spare time, working on stained glass, and playing piano. I was also a Kickboxing instructor for 7 years before the global pandemic closed gyms and made group workouts a little more difficult and hope to get back into it in the future.
What is the place you would most like to travel to?
Amsterdam or Norway. Or anywhere in Europe.
What is your favorite drink?
Nice, hot coffee in the morning. Green Juice anytime of day. A dirty martini on special occasions.
What is your favorite thing about working at Apex?
Everyone is SO nice and the fact that Management really does care about their employees.
What is your favorite sports team?
Washington Capitals Hockey and Baltimore Orioles Baseball