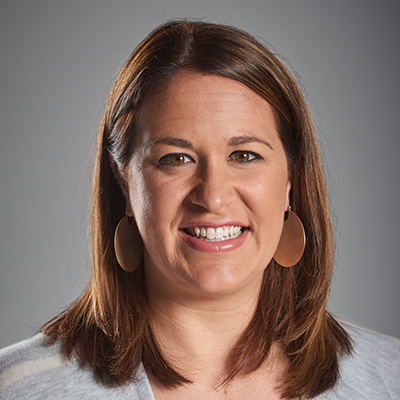 Director Of Finance & HR
I began my Apex career in 2014, and this is my first job in the promotional products industry. Prior to Apex, I worked for a large auto company as a staff accountant and most recently was a senior accountant for an international non-profit. In an attempt to change up the desk work, I've enjoyed coaching soccer at various levels in the Lancaster area since I've graduated from East Stroudsburg University in 2007. In addition to my accounting studies in college, I spent a lot of my time at ESU playing soccer as well.
I married my husband, Mike, in 2017 and we welcomed our first son in January 2019. In addition to enjoying parenthood and coaching soccer, I like to ski, hike, bike, and camp – anything outdoors!
What is your favorite food?
Pizza!
What is your favorite book?
Garlic & Sapphires by Ruth Reichl
What do you enjoy doing when you aren't working?
Cooking, especially for family and friends, dreaming up ways to save every animal in the world, hitting the slopes in the winter and coaching & playing soccer.
What is the place you would most like to travel to?
Where don't I want to go? I love exploring new places, but would most like to visit Marrakech, Morocco.
What is your favorite drink?
A very hoppy beer, a dry red wine or a strong cup of coffee. Depends on the day!
What is your favorite thing about working at Apex?
I love how our small company feels like a family. It makes coming to work, even on the stressful days, enjoyable. There is always a laugh to be had!
What is your favorite sports team?
Manchester United & Indianapolis Colts. I'm a closet Philadelphia Flyers fan, too.