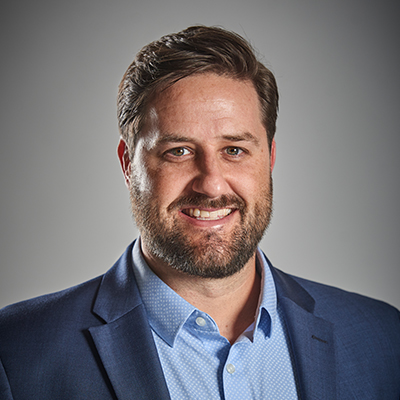 Account Executive
I have been in Lancaster County since middle school but also called Philadelphia home for 10 years following my time at Drexel University. I spent 12 years in team sales and soccer specialty equipment prior to joining the Apex team. If you want to talk about EPL, Champions League, or the state of US soccer I will take your call without hesitation.
What is your favorite food?
Warm Philly Soft Pretzel
What is your favorite book?
Based on a True Story – by Norm Macdonald
What do you enjoy doing when you aren't working?
Running around with my young children Grace and David, and my wife Lauren. I try to get to at least a few concerts a year, especially anything related to Grateful Dead.
What is the place you would most like to travel to?
Alaska
What is your favorite drink?
Grape Soda
What is your favorite thing about working at Apex?
We have a remarkable level of industry expertise throughout the company. There are a number of team members with 20 years+ experience in the industry. When it comes to idea generation, problem solving, and basic good advice I have the luxury of contacting several sources that are more than willing to offer quality input.
What is your favorite sports team?
Manchester United