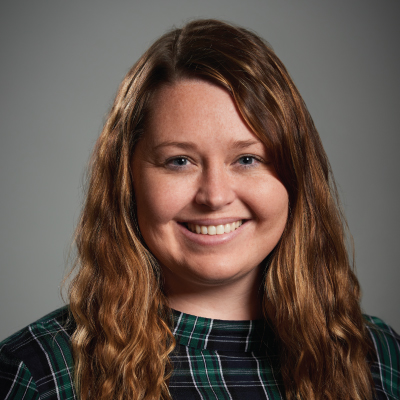 Account Manager
I was born in Richmond, VA and grew up in Lancaster, PA. I graduated in 2009 with a Bachelor of Science degree in Fashion Merchandising and a minor in Marketing from Indiana University of Pennsylvania. After working in the world of orthodontics for many years, I made a switch to the promotional industry in 2017. I live near East Petersburg with my boyfriend and cats – Huckleberry and Kwala.
What is your favorite food?
Challah Bread French Toast
What is your favorite book?
Any book by Megan Miranda
What do you enjoy doing when you aren't working?
My spare time is spent adventuring, traveling, hiking, baking, and spending time with my pup, Layla. In 2020 I officially registered my photography business, which I do lifestyle portraits. My weekends and some evenings are filled with taking pictures of beautiful, happy people
What is the place you would most like to travel to?
Glacier National Park & Banff National Park in Canada. Bucket list is to travel to all the US National Parks
What is your favorite drink?
Chai Latte
What is your favorite thing about working at Apex?
The atmosphere is welcoming, fun and we're all a team. Working more closely with the clients and exceeding their expectations is always something to be proud of and excited about
What is your favorite sports team?
I am a die-hard Pittsburgh Penguins fan – Let's Go Pens! I watch just about every game from pre-season to playoffs; if I'm not watching it, I'm checking or getting updates through the live feed