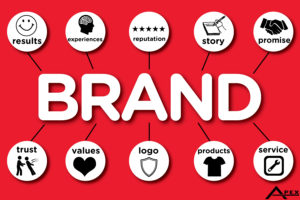 My nephew tears a piece of wrapping paper away from his birthday present, revealing the word Cat, in red cursive lettering. He simultaneously lets out an enthusiastic, "Ooohhh!". As he continues to unwrap, I think in my head, "Wow, he only tore off a small piece of the wrapping, revealed a small portion of a logo, and he knows he's going to like what's inside." As the last of the wrapping paper is removed, the logo is revealed. Cat & Jack™.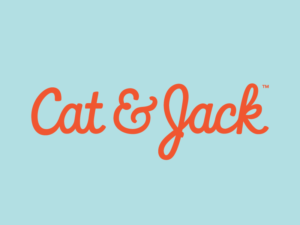 To clarify, Cat & Jack™ is a private label Target brand, and they specialize in designing, manufacturing, and selling children's apparel. My now 6-year-old nephew made a connection at the sight of their logo to a previous positive experience. Whether he wore Cat & Jack™ clothes during an epic game of tag, explored a new creek in a pair of their shoes, or just liked the way the apparel made him feel – my nephew had one (or many) positive results using their products.
Result
That is branding. Branding is a result. It's a result of an experience. After you interact with a branded product, branded service, or branded company, those experiences are embedded in your mind. From then on, you consciously or subconsciously associate your previous experiences and are either drawn to or retreat away from a brand.
Reputation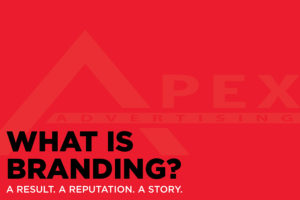 Branding is also a reputation. What people think and say about your brand is extremely important. It will make or break you. Ratings and reviews play a huge role in consumer decision making, so having a trustworthy, positive reputation may lead someone to choose you over the competition.
Story
Branding is a story. It's your story. Make it personal. Start your narrative from your beginning. Talk about how you started, what challenges you faced, what you did to overcome, and the values you've picked up along the way. This paints the picture to show others how you've developed your promise.
It's amazing what my young nephew experienced and retained in six years, and it just goes to show the impact of a brand and their branding. From the moment he saw a piece of that logo, he made a positive connection. It's incredible to know that a branded product can trigger positivity. Branding is a result, it's a reputation, and it's a story. Use your logo to symbolize your brand. Design your products or service to promote positive experiences. Deliver your promise in everything you do.
So, go ahead, tell your story. Make a claim. Deliver a promise. Your branding will be the result.
Interested in discussing branding with one of our team members? Contact us today!