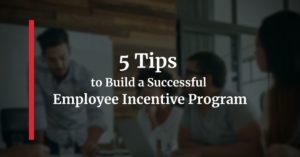 It's often said that it costs less to retain a valuable employee than it does to recruit their replacement. The question that follows is usually, "How can companies keep these all-star employees long-term?" An employee incentive program can be an impactful asset in developing a positive employee experience.
Employee experience, or EX, is a growing HR focus that encompasses employees' perceptions and feelings toward a company. This sentiment can have a significant effect on employee retention. In fact, a recent global talent trends report shared that 94% of human resources professionals felt that employee experience was key to retaining employees.
Value and recognition rank high among EX factors. Employees who feel that their hard work is going unnoticed are twice as likely to be on the job hunt and 34% are likely to leave their current job within a year.
A thoughtful employee incentive program can significantly impact employee sentiment and strengthen company branding. But done haphazardly, it can become a detriment to your EX. To help you avoid the pitfalls, check out these tips to develop a program that drives impact.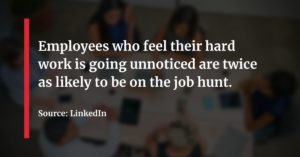 Personalized Employee Incentive Programs
Whether you are instating a sales incentive plan, employee recognition program, or hosting an awards event, employee incentives must be meaningful to deliver impact. We can't tell you how many times we've heard stories of gifts or awards that were shipped to an unsuspecting honoree without personalization. The scenario often leaves employees feeling underwhelmed and confused. Long-term behavioral impact comes from the sentiment behind the gesture – not the gift alone. We can incorporate your branded materials along with the gifts and awards you specify. Include a personal note, your company collateral, or we can help you develop a video message for optimal impact.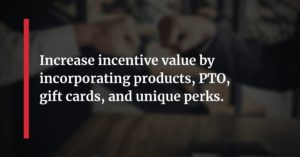 Establish Options
Is a perk really a perk if you don't want it? Working with a diverse team means their interests and desires will be diverse as well. Allowing employees to "shop" for their own reward increases engagement and motivation. Include a variety of options such as products, PTO, gift cards, or other benefits unique to your organization. Our company e-store solutions provide a platform to put your employees in control. We'll work with you to develop a custom company store with real-time access to our curated collection of products and branded items. And our warehousing and shipping solutions will ensure that orders are delivered efficiently and seamlessly.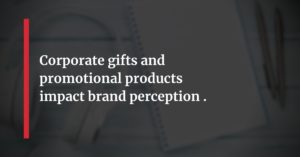 Thoughtful Employee Incentive Programs
Whether you allow your team to self-select rewards or you are planning a surprise, it has been our experience that products that are useful and well-made receive more long-term use. That's why we stock our collection of promotional items with recognizable brands and products that are in demand now. Wearing branded apparel and using personalized products strengthens an employee's positive perception of your company. And this feeling is reaffirmed with each use. This emotional connection is often true of lesser quality products as well. Malfunctioning products or ill-fitting apparel can contribute to an employee's distain for an organization.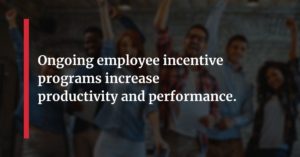 Stay Consistent
Sporadic employee recognition provides a temporary boost in morale. But a consistent program provides a true incentive for continuous growth. Ongoing employee incentive programs can increase productivity and performance. Spend some time aligning your program with your company goals. Consider rewards for specified years of service, safety benchmarks, or a monthly MVP program that recognizes ethics related to your business values and mission. Recipients can be nominated by managers or peers, or a program can work on a points system with rewards earned from an accumulation of smaller achievements. Share a public announcement of each employee's achievement to enhance the feeling of appreciation and to help increase awareness of the program company wide.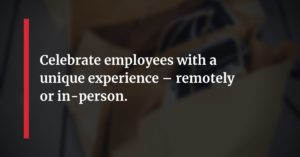 Up the Fun Factor
Take your employee incentives beyond awards and promotional items. Let our in-house creative team can help you curate a unique experience for your team whether you are celebrating in-person or remotely. We can coordinate with your venue to deliver hotel room drop bags for a corporate retreat. Or develop a custom link for every person in attendance of your event to allow them to select and order an item right from their seats. Enhance remote experiences with customized marketing kits to increase excitement. We can help you curate a custom team building kit, remote happy hour box, or other unique collections that deliver a memorable experience.
How to Get Your Employee Incentive Program Started
With a growing focus on employee experience, creating a company culture of support and appreciation is crucial. Companies must work to establish an authentic connection with team members to drive employee retention and maintain positive brand perceptions. Incorporating a consistent and meaningful employee incentive program can support these goals and motivate productivity and performance. Contact us to start a conversation about developing an employee incentive program for your organization. From sourcing awards and gifts to coordinating logistics, warehousing your items, and ensuring an impactful delivery, our in-house team can help you develop all areas of your program.