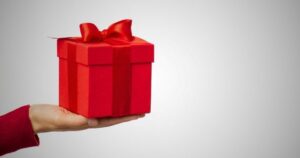 Unwrapping Success with Corporate Gifts
We get it, it's the middle of summer and holiday gifting is the last thing on your mind. But getting a jump start on your corporate gifts campaign now can save you countless dollars on product sourcing and shipping. Not to mention free up valuable time when the end-of-the year crunch hits.
To help you get started, our team has rounded up the top corporate gift trends of 2023. Browse the collection below or check out our product flipbook to spark your creativity. Contact our team to learn more about personalization, custom kitting, and digital e-store development.
Sustainability & Values-Based
Understanding a company's values is becoming increasingly more important. Your employees and customers want to know that you share common values. Sustainably made products, locally made items, and gifts that give back can help to build the connection and showcase your company values. For an eco-aware advantage, select products made from organic and recycled materials and opt-in to carbon neutral shipping methods. Use your corporate gifts purchase to support organizations that are important to your company and your audiences. For example, the popular CORKCICLE® brand supplies clean water around the globe and proceeds from Well & Good Supply Co candles are donated to the National Parks Foundation.
Tip: Start with a cause that is authentically meaningful to your brand and build your gift selection around this foundation. Include a notecard within the gift to share information about the organization with your recipients.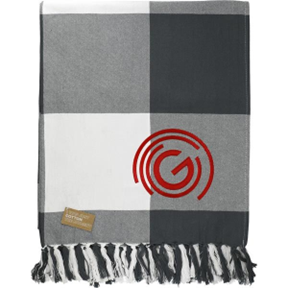 Field & Co Organic Cotton Throw Blanket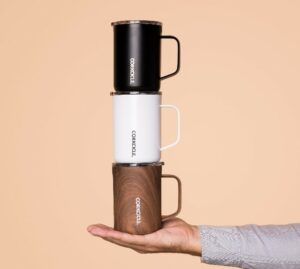 CORKCICLE® Coffee Mug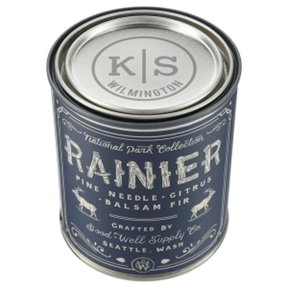 Well & Good Supply Co National Park Candle
Health & Wellness
Mental and physical health are at the forefront of many people's lifestyles. This interest in wellness can come in many forms including physical fitness, meditation, and leisure activities. Support your employees' and clients' well-being with gifts that promote relaxation, mindfulness, and healthy living.
Tip: Pair a physical gift item with an experience such as an at-home meal kit subscription, gift card to a local spa, or plan an in-person or virtual activity.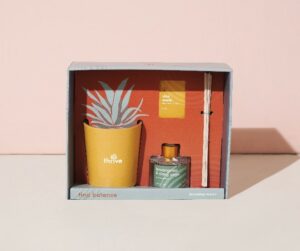 Modern Sprout® Take Care Kit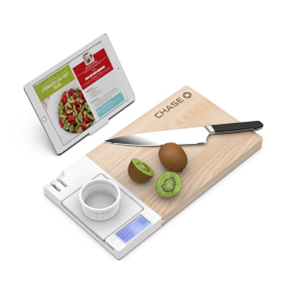 SousChef 5-in-1 Culinary Accessory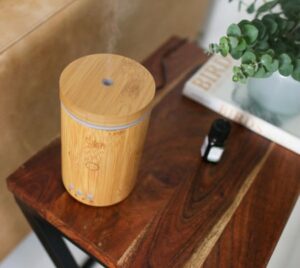 Ultrasonic Aromatherapy Diffuser
Luxury Essentials
Elevate everyday items with high-end finishes and quality materials. The practicality of items such as tech gadgets and kitchenware mean they are sure to be used regularly. The luxurious details will bring an unexpected twist that will create a memorable brand experience.
Tip: Specify gift packaging when sourcing corporate gifts to add to the excitement of the experience.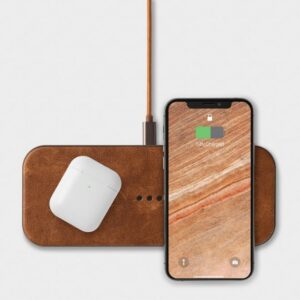 Courant Leather Multi-Device Wireless Charging Station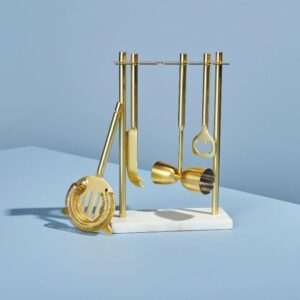 Be Home® Lux Hanging Bar Tool Set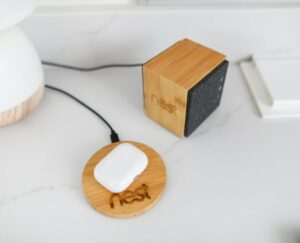 Auden Bamboo Bluetooth® Speaker and Wireless Charger
Brand Names
Branded apparel and bags are among the most used promotional items. Add a recognizable brand name and it becomes even more coveted. At Apex, we are proud to be an authorized dealer of some of the top name brands including Samsonite, Adidas, Oakley, Nike, Carhartt, The North Face, and Vineyard Vines among many others.
Tip: When it comes to clothing, a company e-store can help to ensure everyone gets the size and fit they need.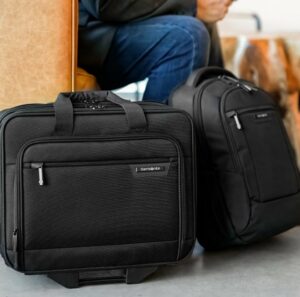 Samsonite Classic Business Portfolio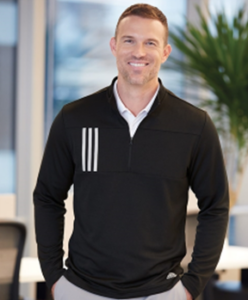 Adidas Half-Zip Pull Over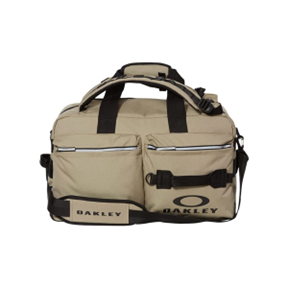 Oakley Utility Duffle Bag
Ready to Start Your Corporate Gifts Campaign?
Shopping for corporate gifts and managing shipping logistics can feel overwhelming. Partnering with a full-service promotional marketing agency not only ensures you get the best products, having an advisor by your side can also save you time and money.
Ready to get started? Contact us to have a conversation. We're here to help!