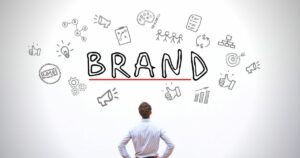 Promotional products provide a tangible connection to your brand or organization. They offer your target audience a physical element that is often missing in today's digital world. When you share a promotional item with your target audience, you are providing an opportunity for them to engage with your brand every time they sip from your coffee mug, reach for your pen, or pull on a t-shirt with your logo printed on it. That continued interaction builds a lasting impression. In fact, 88% of promotional products recipients remember the name of the brand on the products they receive, and 85% will do business with that brand. To achieve that level of staying power, not just any promo item will cut it.
Success starts with choosing the right promotional product for your audience. Just as with any marketing campaign, it's best to meet your customers where they are. Consider what their values are. What brand names they shop for. How they spend their time. A product that is useful, looks good, and delivers lasting quality will entice your audience to use your products again and again – and in turn remember your brand every time they do.
At Apex Advertising, we've hand-selected our collection of promotional items and custom kits to resonate with your target audience and increase your ROI. Check out the data below to help you make an informed decision about what products your customers value most. Then contact us to get started!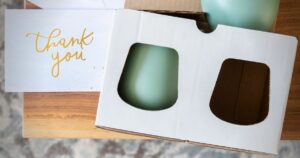 Top Promotional Products in 2021
Branded pens, bags, water bottles, mugs, and PPE were among the most searched for promotional products online according the Advertising Specialty Institute. Sourcing from these categories will help you deliver products your audiences will appreciate. The least searched for items? Candles, stress balls, and wireless chargers.
Branded PPE
Branded face masks top the list of the most searched for promo items. As some areas throughout the country reinstate mask mandates, logoed masks will likely have strong staying power through the end of the year. While the demand for masks remains high, other PPE items have fallen out of favor including branded gloves and gowns. What does this mean? Focus on high-quality, comfortable masks that feature your logo.
Pens
Pens are the classic promotional product. And you likely already have a stocked supply of branded pens, but are you sure that they are accurately delivering your brand message? Our team has taken promotional pens a step further by enhancing the standard writing instrument with multi-functional elements. Make your branded pens stand out – and stay in the hands of your customers – with added benefits such as antimicrobial protection, stylus tips, and built-in LED flashlights.
Tote Bags
The average person will keep a promotional tote bag for about a year. Over time, your branded bag will generate thousands of impressions as it is carried through grocery stores, farmers markets, and even into the workplace. And as many cities reduce or eliminate the use of plastic disposable bags the need for tote bags will continue to rise. But to reap these benefits you must ensure your branded bags are designed to withstand prolonged use and are stylish enough to keep your recipients reaching for them.
Drinkware
Branded drinkware can feel like a dime a dozen. Poorly printed mugs and cheap water bottles become instant garage sale commodities. Make your branded drinkware a coveted item by choosing quality materials, trusted name brands, and flawless printing. Add a custom box to further elevate the experience or accompany your drinkware with one of our many handcrafted, small batch snack and beverage brands. These added touches will make your products feel more like a gift and less like a marketing tactic.
Elevate Your Marketing Strategy with Promotional Products
Promotional products are a powerful way to build meaningful connections with your target audiences. As you select products for your employee welcome kits, trade shows, or corporate gifts, consider how each element will communicate your brand identity and values. Is your organization passionate about sustainability? Align this belief with eco-conscious products. Is your company culture social and fun? Let our team of in-house experts compile a custom snack or cocktail kit.
From top retail brands to unique gifts, we can help you create a promotional marketing campaign that delivers results. Contact us to start a conversation!