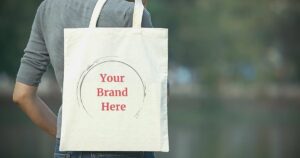 A strong marketing campaign must provide an experience that is memorable to your target audience. Customers and stakeholders alike are responding less and less to traditional ads with heavy sales focus. They want to understand your company values and feel a connection to your brand. Promotional products can play a valuable role in strengthening these connections. Our team rounded up the top trends in promotional products. Read more to find out which items will bring the strongest ROI to your marketing budget!
Top Promotional Trends
Branded pens, mugs, water bottles, tote bags, and tumblers were among the most searched for promotional products online according the Advertising Specialty Institute – outpacing the PPE products that dominated 2020.
While many people have not fully returned to in-person events, or even in-person work, reaching your audience at home remains critical for brands.
Check out a few ideas to help increase personalization among your audience using our collection of curated promotional products. Contact our in-house specialists to learn more about products and to plan a custom campaign for your organization!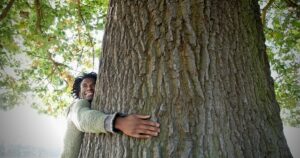 Eco-Nomic Promotional Products
Nearly half of all consumers have a more favorable opinion of a brand when they receive eco-aware promotional products. Connecting to this value tells your customers that you are aligned with their personal beliefs. Take your environmental consciousness beyond product selection and opt for items with environmentally friendly packaging. Select products made in the U.S.A. and from sustainable materials such as wood, cork, or concrete. You can even choose items that benefit national organizations aiming to protect the environment to bring a bigger impact.
Eco-Nomic Items to Look for:
Reusable Water Bottles
Reusable Cutlery Sets
Tote Bags
Produce Bags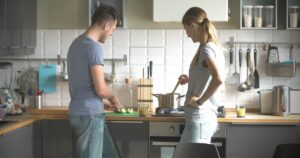 Multi-Functional Home Products
Products that can be integrated into everyday life and lend themselves to regular use build a lasting connection to your brand. Most people are spending more time at home now than ever before. And that means our homes have more influence on our lives than ever before. Home office and tech products, tools, and kitchenware items are all highly coveted promotional products. Focus on quality to ensure your branded products will be used for years.
Hot Home Products:
Wireless Charging Mousepad
Cell Phone Cleaning Station
Kitchen Accessories
Tool Kits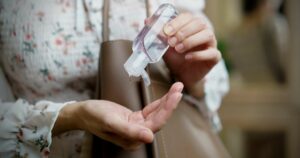 Omni-Clean Promotional Products
PPE is still top of mind for many, but now that mindset of personal protection has been elevated to include comfort. Look for promotional products with boutique features such as specialty scents, comfort features, and gift packaging. Removing the once sterile nature of this product category makes these branded items feel special – and it encourages continued use.
Antimicrobial Pens
Boutique-Scented Hand Sanitizers
Sunscreen & Sun Care Kits
Luxury PPE Kits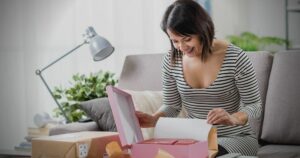 Specialty Brands & Gifts
Nothing speaks more to experiential marketing than a personalized gift. Our curated collection includes top brand names, high-end items, and bespoke kits. Choose a theme that is meaningful to the recipient and build a custom kit of products with a balance of specialty items and branded promotional products. Personalization is key to making a gift feel special. Opt for fully branded external packaging and include a personal notecard or video to share your message. Many specialty promotional products do not require minimum purchase quantities so you can buy them as you need them, or maintain an inventory for future use.
Top Gift Ideas:
Gourmet Snack Kits
Activity Based Kits such as baking, ice cream sundae bar, or cocktail mixing
High-End Apparel
Unique Awards
How to Launch Your Promotional Marketing Campaign
Apex Advertising provides you with quality branded promotional products that suit your style and satisfy your budget. Contact us to speak to our team of in-house experts who are ready to assist you in selecting the right promotional items for your campaign. With over one million products available, your next corporate gift or trade show giveaway can be a branded item that builds a lasting connection with your audience!