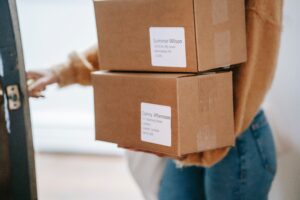 Managing an inventory of branded apparel, corporate gifts, and promotional products can feel overwhelming. Not to mention that the direct and indirect costs can add up quickly. Because of this, many companies turn to a company e-store as a centralized solution.
You don't have to be a massive corporation to benefit from a company e-store. A company e-store is a specialized website where employees or affiliates can redeem branded merchandise, marketing materials, or employee incentives and rewards. Whether your team requires daily uniforms or only needs branded items a few times per year, a company e-store can streamline warehousing, ordering, and distributing these important assets while keeping you on brand.
Establishing a company e-store provides many benefits to your brand – and your bottom line. We'll share few that our customers have experienced.
How a Company e-Store Impacts Your Bottom Line
Off-Site Warehousing
When it comes to warehouse storage, every square foot represents a dollar sign. If you are using warehouse space to store your promotional products and branded materials, you must also account for the value of that space within your cost analysis. We warehouse all items on-site at our secured facility. Realtime inventory access ensures your products are ready when you need them.
Streamlined Fulfillment & Logistics
If you are piece-mailing items based on need, then you know firsthand how time consuming this process can be. First you must assign a team to pick, pack, and ship those goods. Often to multiple addresses. Then what if multiple items need to be kitted into one package? Will you have enough manpower for a large order? The time – and costs – continue to add up. Our company e-store platform allows us to fulfill orders directly from our facility. Whether you need branded gift bags with a variety of promotional products enclosed, curated corporate gift baskets, or an employee onboarding kit packaged, our team is up for the task.
Gain Control with a Company e-Store
A company e-store can be developed to limit access or quantities based on the parameters you set. Maybe you want to release new products as part of a celebration. Or you want to provide access to only a select group of individuals. These guidelines can be built in using login credentials, a unique link, or a purchasing code. Our in-house team of specialists develop each company e-store to meet your individual needs. This allows us to completely customize how your e-store will look and function.
Inform Future Buying Needs
Our custom developed e-store platforms include up-to-date reporting on the metrics that matter to you. Track inventory levels, understand which items are in demand and which move more slowly. This data will help you understand the needs of your end-users and inform future buying decisions. Determine which products to reorder, set triggers to notify you when inventory levels are low, and pinpoint product trends.
Improve Brand Recognition
Promotional products say a lot about your brand whether they are being used as employee incentives, gifts, or sales and marketing support. Establishing a consistent logo, styling, and aesthetic not only helps to protect your brand, it can improve brand recognition. These built-in guidelines ensure all branded materials portray your company in a positive fashion. Even more, our team can create custom branded kits and shipping boxes to extend that positive experience into delivery – and increase your available branding real estate.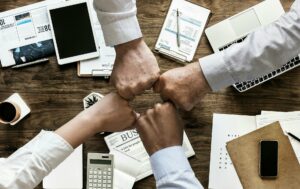 Learn More About Developing Your Company e-Store
As an industry leader in company e-stores, our in-house team is dedicated to delivering leading software platforms to meet your individual needs and budget. We never rely on a "one size fits all" model. Instead, our custom features ensure you get the results you need. Contact us to start a conversation about your brand and how a custom company e-store can help save you time and money.