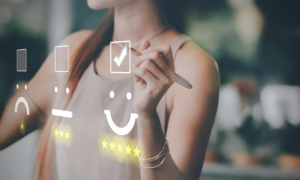 Today's marketing landscape is crowded. Experts estimate that the average consumer sees over 3,000 messages per day – and remembers only four of them. Social media, streaming apps, and email in-boxes are overrun with ads competing for the attention of potential customers. It's overwhelming, and ineffective. Customers are well informed. They want transparent communication and a personal connection with brands before they invest their money. Companies that do this well build more meaningful connections with their target audiences, gain measurable sales increases, and earn higher customer retention rates.
So how do you get started? Understanding who your audience is and how your brand, products, or services meet their needs is the first step. No amount of marketing will convert a prospect if they aren't aligned with what you have to offer. Next comes building the relationship. Engaging customers through various touch points is key. Whether it's social media, your website, or in print, a consistent brand experience is vital for building trust. Now comes the fun part: creating a memorable brand experience. Understanding who your customers are, what hobbies and values are important to them, and where they spend their time will inform how you build communication. Sales demographics, website analytics, and social media insights can all be valuable resources to help you understand who your customer is and what they want. Focus your messaging on telling your brand story and responding to your customers' needs. Not hard sales tactics.
Promotional Products Create a Memorable Brand Experience
Promotional products are a valuable component in telling your brand story and developing an engaging experience. They provide a tangible connection to your brand and an opportunity to re-engage your audience over and over again each time the item is used. In fact, studies show 83% of people enjoy receiving promotional products. And 88% of those people say they remember the company name imprinted on the items they receive.
Achieving ROI with promotional products requires more than simply printing your logo on a few dozen pens. Promotional products are an extension of your brand. The quality, design, and usefulness of the item can directly impact how your customers view your company.
Choose promotional items that speak to your brand values, serves the interests of your target audience, and represents your brand personality. If your company is eco-minded choose a product that is sustainably made and packaged. If you know your audience enjoys fitness provide a gift that supports their active lifestyle. Even gift cards can be customized with branded packaging and a personal note. At Apex, we've established relationships with top brands, small batch food crafters, and unique makers to create an inventory of high-quality  promotional products.
Focusing on quality and usefulness doesn't mean you have to sacrifice valuable branding opportunities. Choose a promotional marketing partner that is experienced is increasing brand value. Packaging, shipping materials, and even brochures with built-in video messages can all be used to increase brand recognition and build meaningful connections.
To help inspire your next engagement marketing campaign, we've rounded up a few of our favorite ideas below.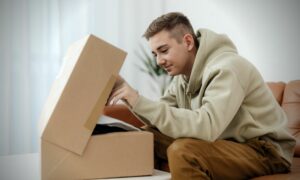 Social Media Contest
Social media can be a great tool for reaching new audiences. Many brands turn to ads to grow their following, but paid tactics aren't the only option. Creating an incentive, such as hosting a giveaway, can increase visibility organically.
A successful contest offers a great reward and requires little work on behalf of the participants. Keep it simple and give them something they'll actually use. Facebook and Instagram are widely used platforms where contests are commonplace. While these are good starting points, determine where your target audience engages most to determine the best fit for your brand. Review all contest guidelines issued by the platform before getting started to ensure your offer is compliant.
Direct Mail
increases brand recognition. In our digital first marketplace, physical mail can be exciting. To be effective you must ensure your offer is something that stands out and won't be mistaken for junk mail.
A marketing kit is a fun way to engage and delight your customers. Set the tone for your brand experience by customizing the exterior package. The contents of the kit can range from themed promotional products that welcome a new customer, announce a new product, or serve as an invitation to an event. A custom note or video message can be used to share important information, drive traffic to a website, and increase personalization.
Rewards System
Your competitors are lobbying for your customers every day. A rewards system provides incentives for continued purchase and builds brand loyalty. A successful rewards system requires more than a few discount codes and promotional offers. Customers can get that anywhere from any brand. They need something that will build continuous excitement.
A company e-store can be used to invite your customers to join an exclusive club where their loyalty is rewarded. Customize your program to allow members to access and redeem rewards on their own or provided limited access to select incentives using a unique link. Customers will feel valued and connected to your brand each time they redeem a new gift.
Make Promotional Products Work for You
Ready to jump in? Remember, promotional products are a direct extension of your brand. The look, feel, quality, and delivery all factor in to how your customers will feel about your company and the products and services you provide. Our in-house team of experts can help you select items that support your brand experience and company values. We work with you to create an exciting delivery plan whether it be a custom branded marketing kit that is direct mailed to your customers, or a fully branded company e-store to centralize your customer loyalty and rewards program. With 30 years of experience and promotional buying power behind us, our team can help you design a program that delivers results. Contact us to start a conversation!